Rand'Abers 3
Walks
Kersaint plabennec Kersaint plabennec
Pedestrian
1.7 Km
Easy
Walks
About us
Stroll through the Kersaint-Plabennec wetland.
There's a playground, picnic area and footbridge overlooking part of the wetland, accessible to people with reduced mobility.
Located to the north of the commune, the Kerivin wetland is close to hiking trails and the Keralias wood. A path crosses the site, which has been specially developed to make it a great place for family walks.
A number of markers and observation posts provide information on the wide variety of plant and animal species that inhabit this environment and its role in water regulation. Wetlands act as a buffer against flooding and are true reservoirs of biodiversity.
Kersaint-plabennec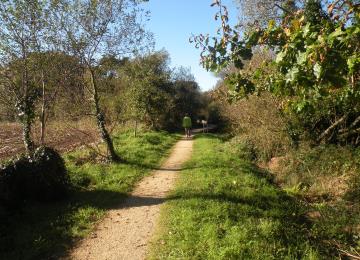 Help us improve your routes