All about live 2024: "Brazakuja and siiAn."
Concert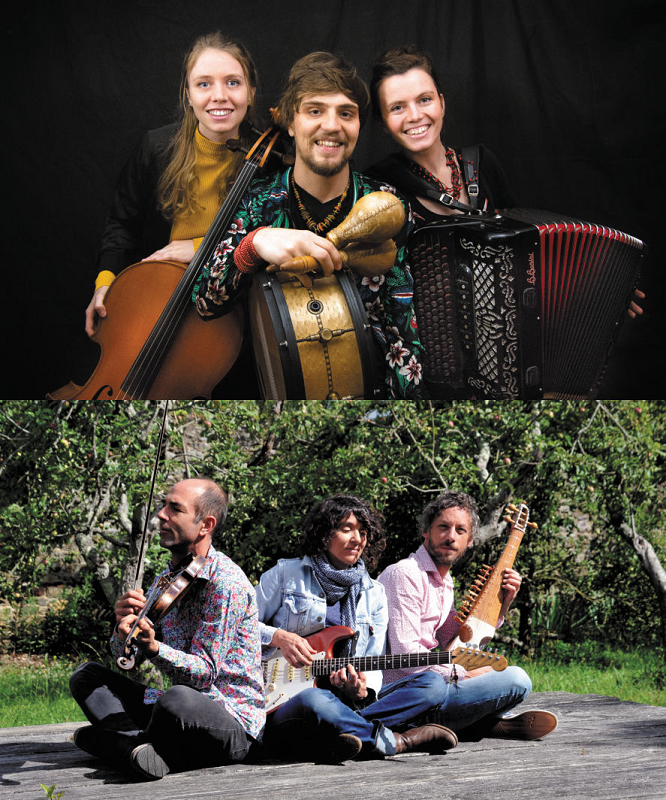 Why experience this event?
For the 2024 edition of Tout sur le live, the Champ de Foire is exceptionally transformed into a cabaret, with Brazakuja and siiAn on the program.
Brazakuja
Three voices, a cello, an accordion and drums... Between Brazil and the Balkans, Brazakuja, through its compositions and rearrangements of traditional music, varies sonorities, rhythms and languages to offer a unique and colorful mix.
Between celebration and poetry, their songs are as much to dance to as they are to listen to, and their words bring a smile to our lips as much as they can bring a tear to our eye.
United by their friendship, inspired by their travels, strengthened by their solid experience on stage and fascinated by the universality of music, the three musicians share, with infectious joy, their desire to give, to gather, to share,
to touch our humanity.
siiAn
From the confines of the Middle East to the gates of the West, with extended stopovers in Afghanistan and on the shores of the Mediterranean, siiAn unravels the thread of a music from today's World.
In this concert, halfway between the latest album Périples and the next, scheduled for autumn 2024, languages telescope, classical and contemporary poetry open up a common space, inhabited by the call of the open sea, hope, the memory of peoples in exile, the breath of dreamers.
With Erwan Tassel and Benoît Josse, siiAn helps build musical bridges between worlds that are constantly presented to us as geographically, culturally or aesthetically foreign to one another. The trio draws on all its resources to develop a musical style stretching between a contemporary East and an impressionist West. Their music is humanist, free and resolutely fraternal.
Rates
Minimum charge
(in €)
Max. rate
(in €)
Base rate

12 € full price, 9 € reduced price

9€
12€
Date(s)
January 20, 2024 at 8:30 pm
Concert
All about live 2024: "Brazakuja and siiAn."
Espace culturel Le Champ de Foire
Rue du Penquer
29860 Plabennec