Armenia, from dream to reality
Cinema / Short films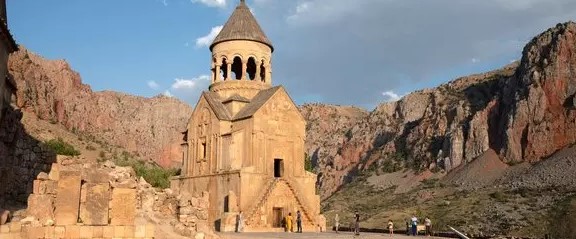 Why experience this event?
A film by Nicolas Pernot. Documentary film, general public.
Between Europe and Asia, Armenia is a land of high plateaus and dormant volcanoes. At the crossroads of three empires, Armenia is one of the cradles of Christianity. Its troubled, multi-thousand-year history has helped forge the character of its welcoming people, resilient in the face of adversity as history has shown. Among the antagonistic feelings expressed in this film, vertical basalt organs and Mount Ararat, a prehistory that saw the invention of wine, joie de vivre interspersed with omnipresent memories of mass exoduses, extraordinary church architecture and pagan festivals, women in a very patriarchal society, the Silk Road and gastronomy, youth and Yerevan... Nicolas Pernot will take you on a journey, presenting the character traits of the Armenia of today and yesterday. Through his images and his taste for human adventure, you'll discover the daily life, traditions and history of a people with a special destiny.
Reduced admission: €5
Full price: €7
Pass' ciné doc package: 5 screenings of your choice for €30
Date(s)
January 09, 2024 at 2:00 PM
Cinema / Short films
Armenia, from dream to reality
Espace culturel Armorica
1 Rue du Colombier
29880 Plouguerneau