U.S. Lormeau Memorial
Historic sites and monuments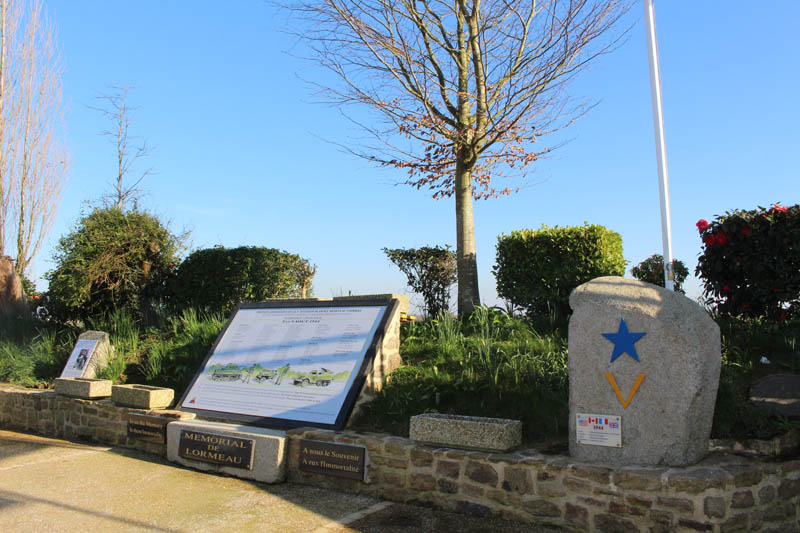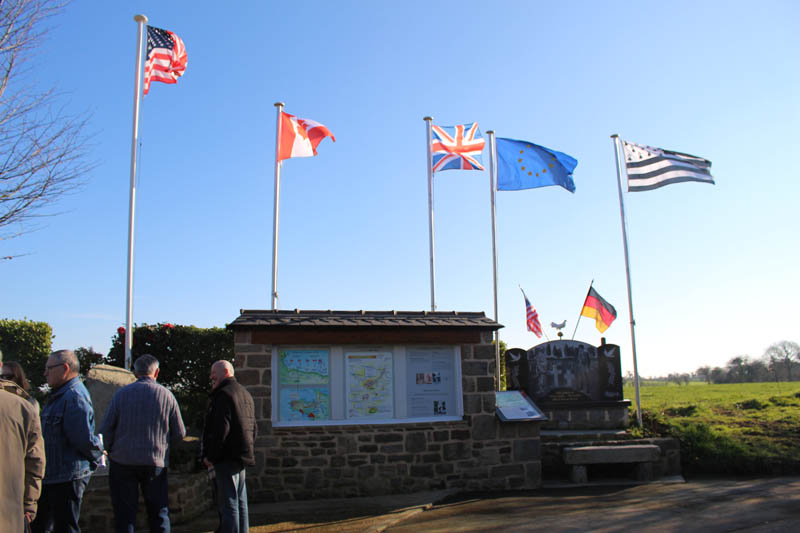 Why take advantage?
In tribute to the soldiers of the VIth US Armored Division.
The VIth US Armored Division landed in Normandy on July 18, 1944 at Utah-Beach, with the mission of campaigning Brittany and capturing Brest.
From Avranches, it passed through northern Brittany, arriving in the region on Sunday August 6 and liberating Lesneven after street battles.
On Monday August 7, columns reached Gouesnou via Plouvien and Bourg-Blanc, while other elements were bombarded on the outskirts of Saint-Thonan and Kersaint-Plabennec.
On Tuesday August 8, at Scaven-Roudoulévry, General Spang's headquarters were decimated by the 212th FA Bn (Field Artillery Battalion) and the 25th Armed Engr Bn (Engineer Battalion). Many Germans were killed.
That same Tuesday, elements of the US Division had been on a reorganization break at Lormeau since the previous day. They bivouacked in the field behind the signpost and the one behind the Memorial. At 10:30 a.m., they came under heavy German artillery fire from the Brest area and Flak (anti-aircraft guns) from the Brest-Guipavas airfield. The intense shelling lasted until 2pm, with sporadic firing continuing until 8.30pm.
The 44th Armed Inf Bn was badly hit, with 43 killed and many wounded, making a total of 140 men (1/6 of the battalion) out of action. In addition, 30% of the vehicles were destroyed or damaged. The maintenance section of the battalion performed miracles in evacuating the wrecks of the vehicles still salvageable under the shells, so that the 44th recovered most of its potential a few days later.
In 2008, on the basis of information provided by Paul Tynévez, the local section of the Union Nationale des Combattants (UNC) decided to erect a memorial in tribute to all those young Americans who fell here for our freedom. The monument was inaugurated in 2009, and since then has been embellished and visited by many individuals and families.
Unclassified
Theme(s) : Military cemetery and memorial - History - Military
Historic sites and monuments
U.S. Lormeau Memorial
L'Ormeau
29860 Plabennec